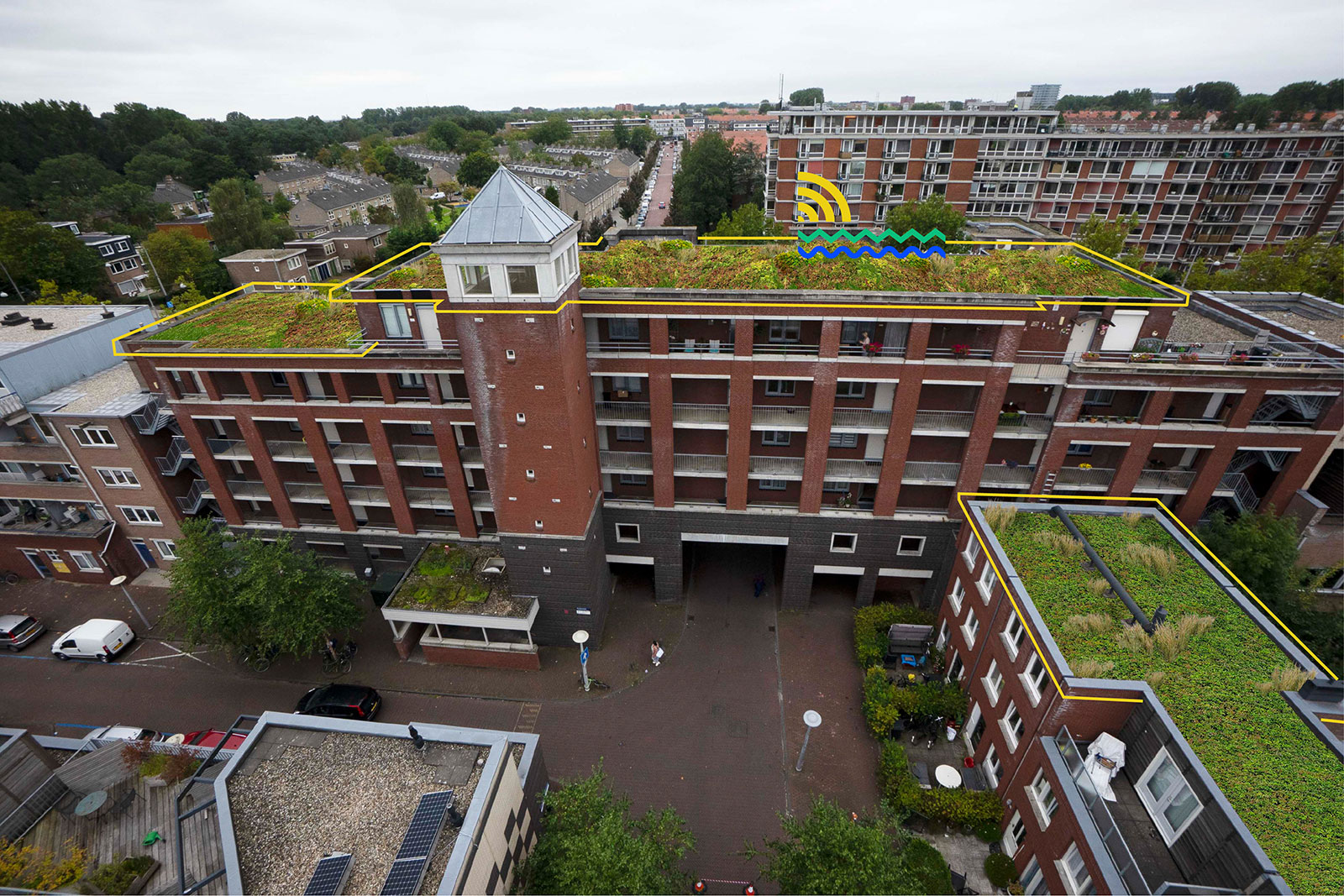 SLOTERMEER
In every neighborhood where blue-green roofs were constructed, the local residents were inspired and kept well-informed about these smart roof projects.
In Slotermeer, blue-green roofs are also flourishing! The residents of the J.F. Berghoefplantsoen 32-46 and Noordzijde 353-423 are now the proud owners of a true RESILIO roof.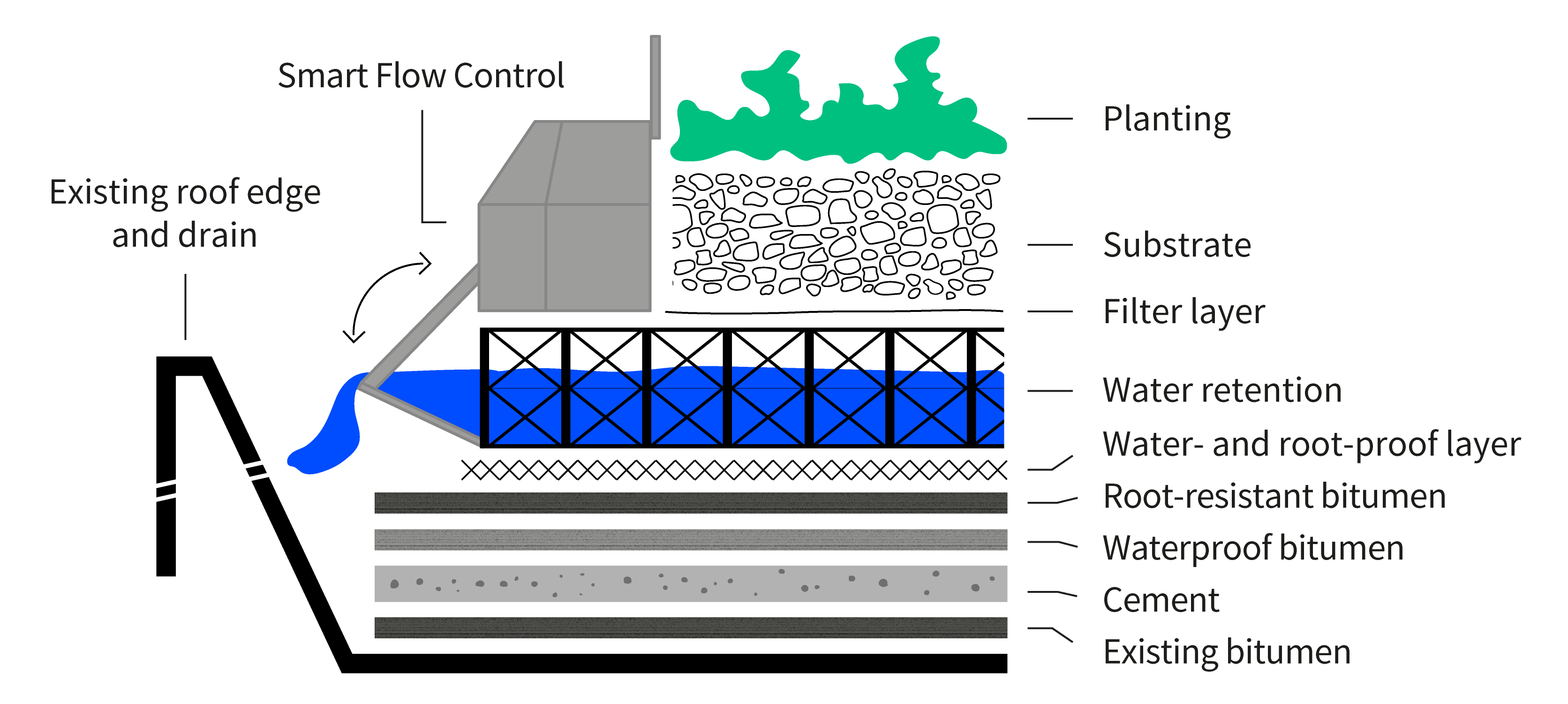 THE NEIGHBORHOOD'S TRAVELING ROOFTOP ARTWORK
On Sunday, June 27 this year, RESILIO in collaboration with The Bookstore Project organized a painting workshop to bring blue-green roofs to life. The workshop took place on the square in front of the Van Eesteren Museum in Slotermeer. With the gathering we celebrated the arrival of the first blue-green RESILIO roof for the residents of the J.F. Berghoefplantsoen and the Noordzijde! The artwork is now 1 by 6 meters, but will be made livelier and longer in each RESILIO neighborhood. Together with local residents from several other Amsterdam neighborhoods with blue-green roofs, a growing work of art is created. You can read a Dutch summary of the day here!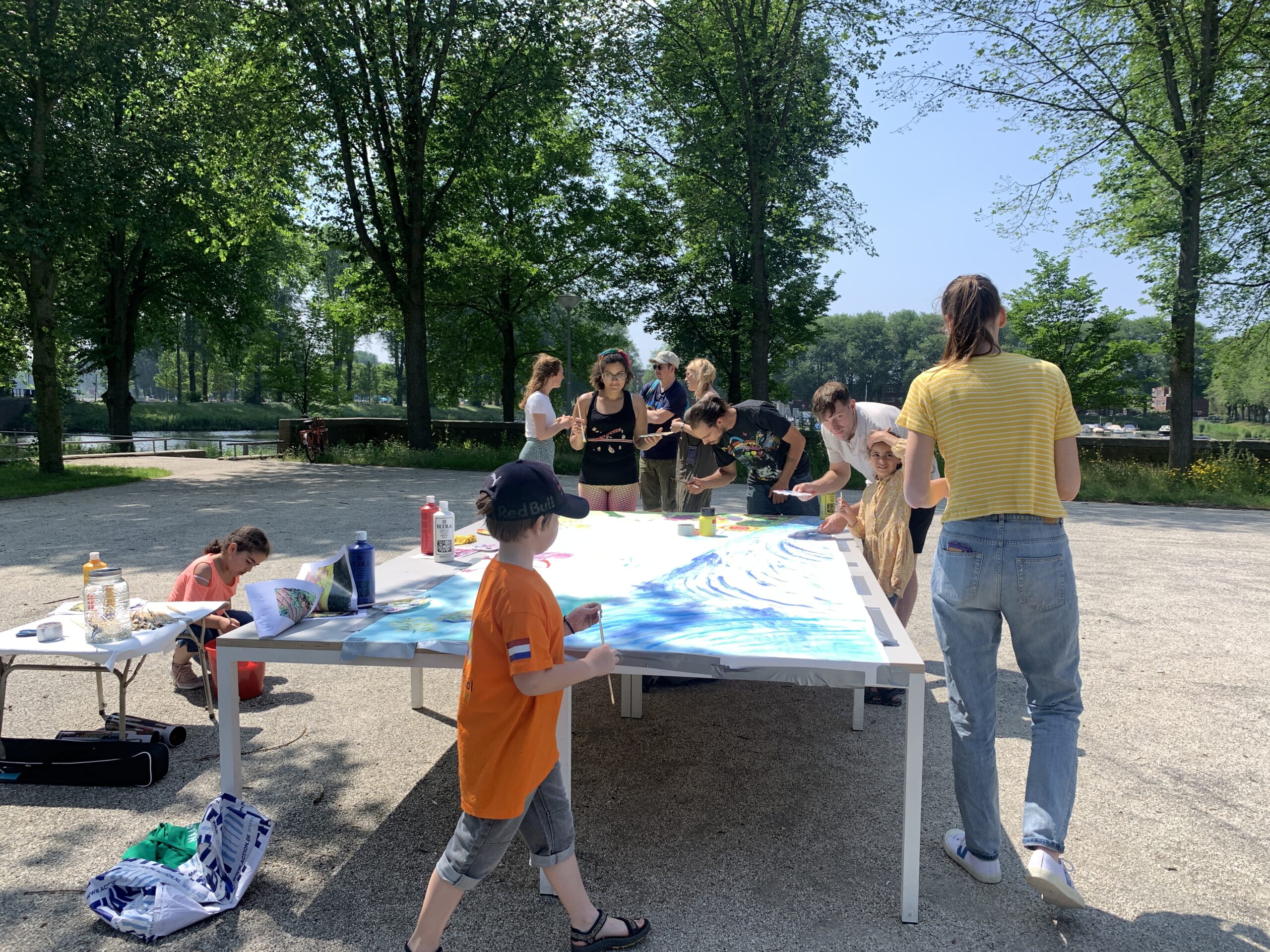 SLOTERMEER IN THE FUTURE: