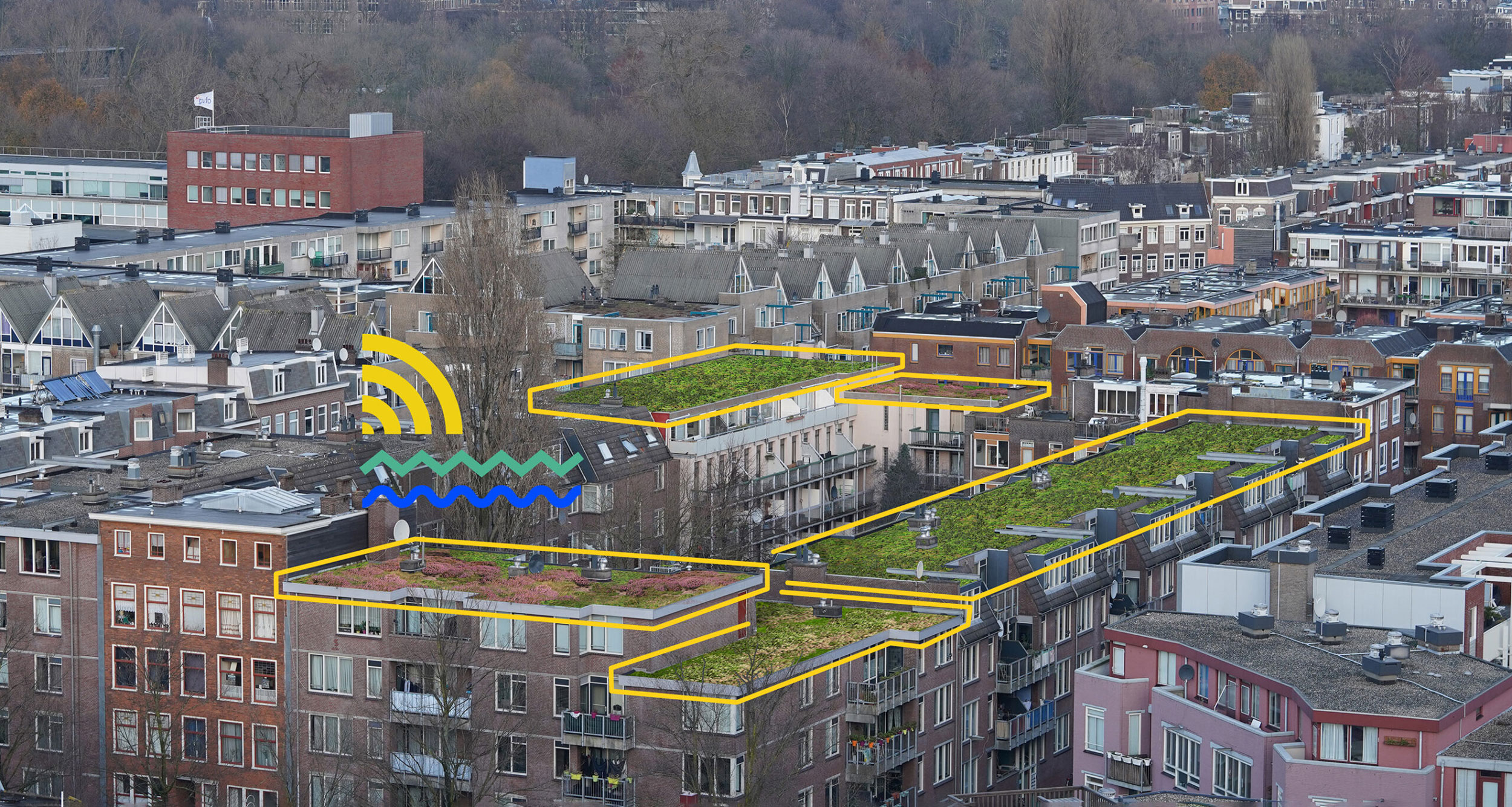 THE START OF 10.000M² BLUE-GREEN ROOFS
As the first of five Amsterdam neighborhoods, the Oosterparkbuurt will get a couple of blue-green roofs! Residents of the following addresses will be getting a true RESILIO roof:
Sparrenweg 80-100, Tweede Oosterparkstraat 80-86
3e Oosterparkstraat 39-67, Iepenplein 19-21
Tweede Oosterparkstraat 252-258, Derde Oosterparkstraat 241-253, Kastanjeplein 60
SURVEY
How do you experience climate change in your neighbourhood? Help us gain insight in local climate issues! Participating in the survey takes about 10 minutes. Click here!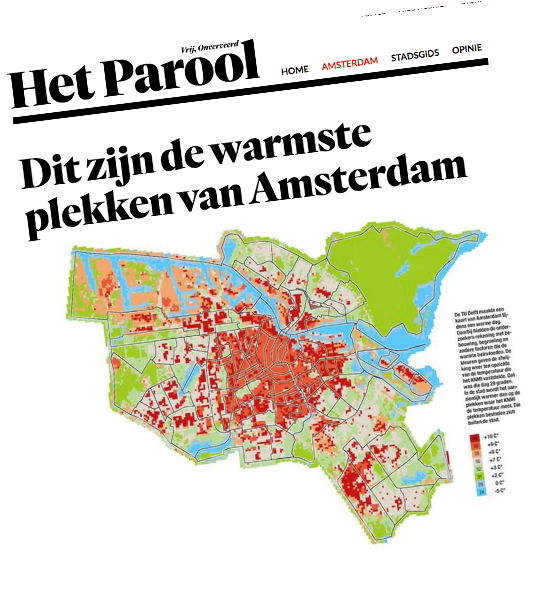 OPENING INNOVATIONLAB
In July last year we organized a meeting for the local residents of the RESILIO neighbourhoods. This event took place on the first built RESLIO roof, the InnovationLab on the roof of the Amsterdam University of Applied Sciences, where the residents could admire the smart blue-green roof and ask their questions to our experts. Here you can read the report of that day and you can watch the YouTube video to see the highlights of the event!
WHAT, WHERE, WHY?
If you have any questions about blue-green roofs or anything related to RESILIO feel free to contact us!
THE STORY OF THE RESIDENTS
Curious about the stories of the residents who will get a blue-green roof or live in one of the RESILIO neighbourhoods?
You can read the neighbourhoodstories here! (in Dutch)
OOSTERPARKBUURT IN THE FUTURE: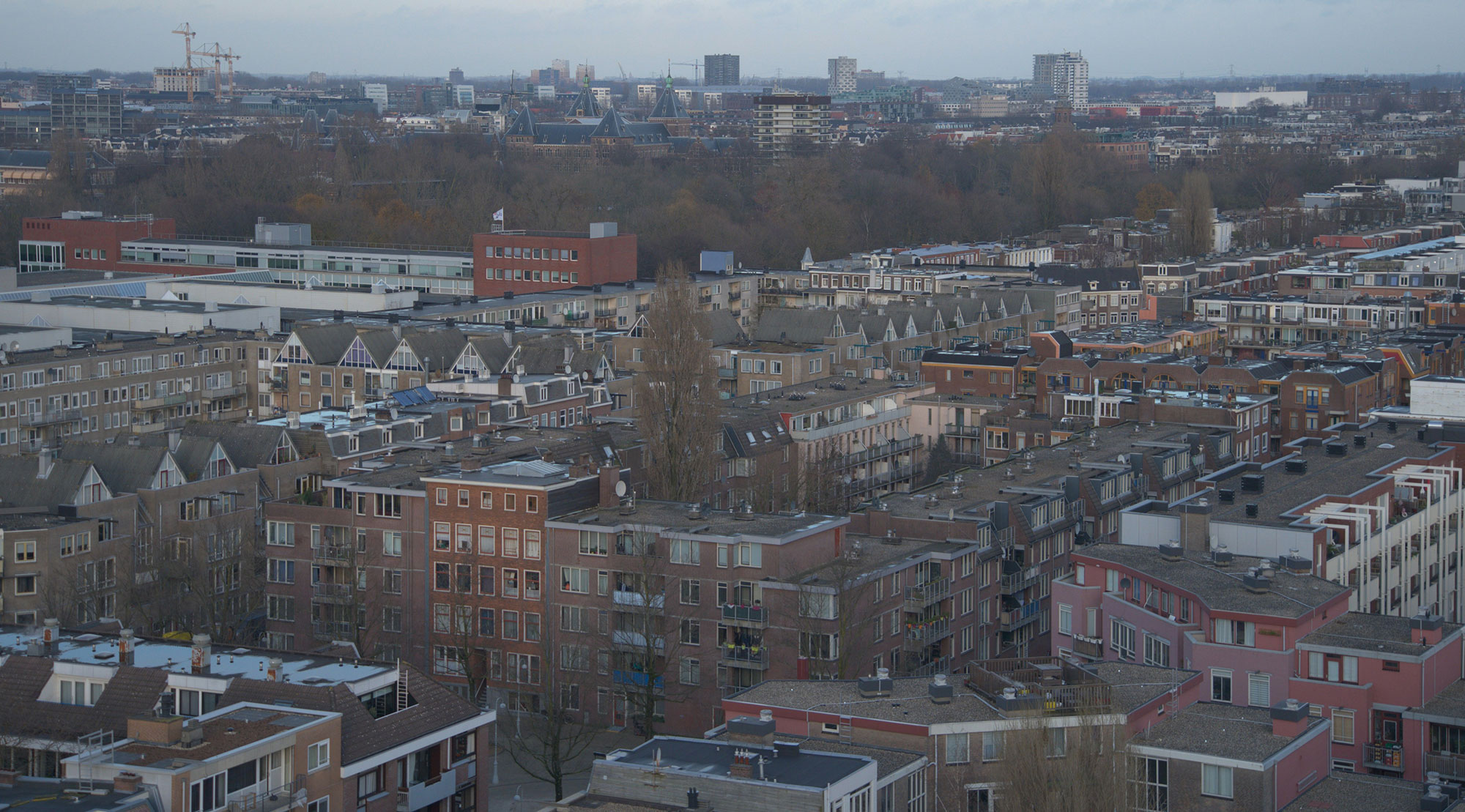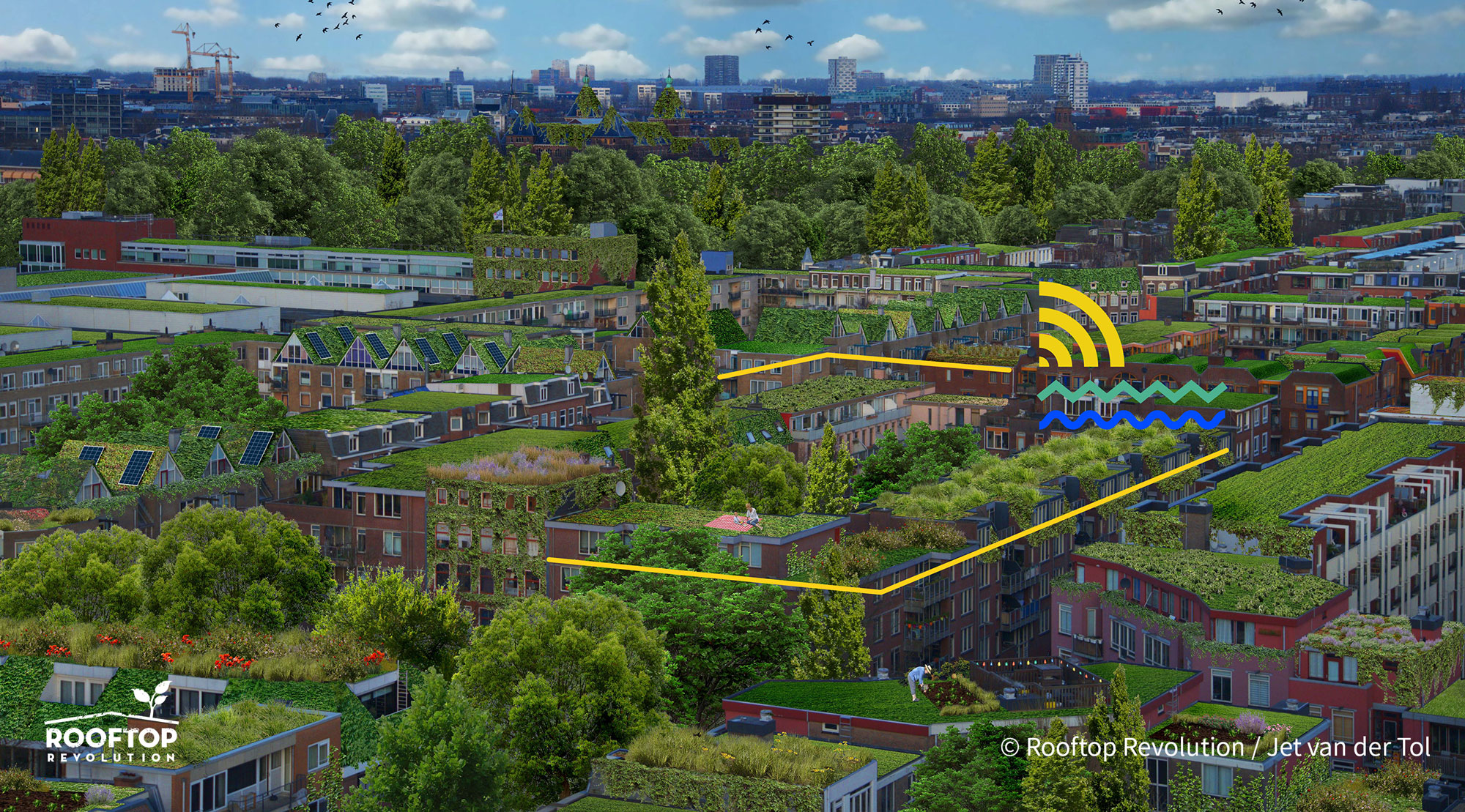 BLUE-GREEN ROOF EXPERT ROOS

Who am I?
My name is Roos Nieuwesteeg and I work at Rooftop Revolution. One of the partners of the RESILIO project and responsible for clear communication and participation with local residents. Rooftop Revolution's mission is to to realize as many green roofs as possible. We do this for the city and preferably together with ambitious residents. That is why I would like to involve you in the RESILIO project!

What do I do as a blue-green roof expert for RESILIO?
Blue-green RESILIO roofs will be built in 5 neighborhoods in Amsterdam. My goal is to involve all residents of these neighborhoods as much as possible in the development of the project. Which means; to tell what the project entails, show what will be on the roofs (from the different layers of the construction to the various types of vegetation), and explain why blue-green roofs are good for you and the environment. I will regularly visit the neighborhoods (taking into consideration the Covid-19 measurements) to talk with people about the execution of the blue-green roof, greening, but also about developments in the neighborhood.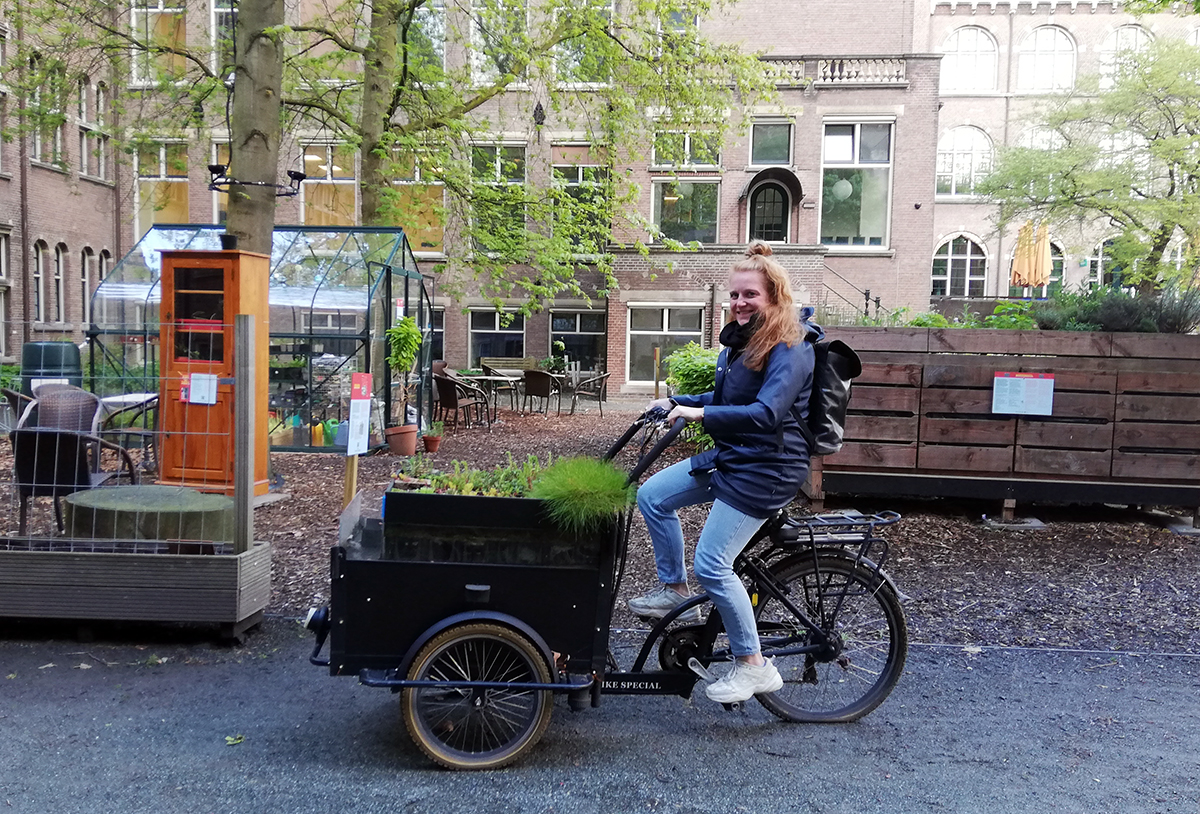 Any questions? Ask me!
Do you have a question about this project or about blue-green roofs? Then first look at our FAQ where most questions have already been answered. Can't find your question or do you have a good tip or suggestion about involving local residents (especially in this time of distance)? Send me an e-mail via rosanne@rooftoprevolution.nl