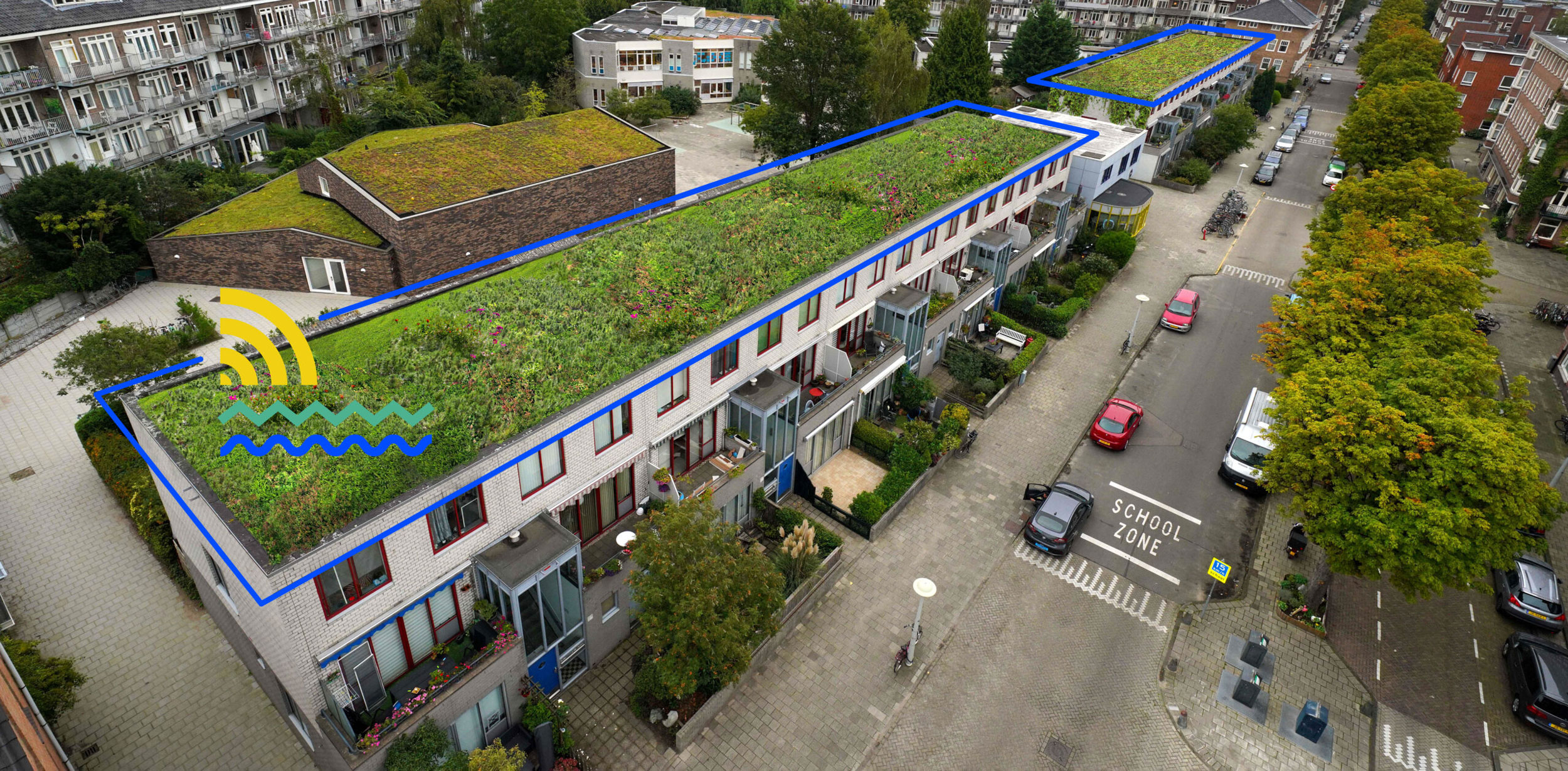 RESILIO-roof for the Uiterwaardenstraat in Rivierenbuurt cancelled
The building complex at Uiterwaardenstraat will unfortunately not get a blue-green RESILIO roof. The partners of the project ultimately concluded that the roof of the complex is not suitable for water storage and cannot support a blue-green construction. This is, of course, a disappointment, but an occurence that you always have to take into account when developing an innovative project.
What can we do with the rainwater?
The Rivierenbuurt is part of a rainwater bottleneck, which means that during heavy rainfall there can be flooded streets. In order to store this rainwater in an alternative way, the housing cooperative, in collaboration with Amsterdam Rainproof, is going to place rain barrels on the first floors of the buildings for any interested resident. The other tenants will also receive a sustainable present.
We would like to thank all the residents and other tenants of the neighbourhood for the cooperation and enthusiasm during the project.
Want to know more? Read the (Dutch) article here. Questions? Send an email to info@resilio.amsterdam.